I made this card to slip into Zenica's lunchbox the next day. She had FCAT Write testing for all 4th graders and she was having trouble sleeping the night before. I hope she wasn't too tired for the test but I have full confidence she did well on her test.
I picked the bear because their school mascot is a Ranger Bear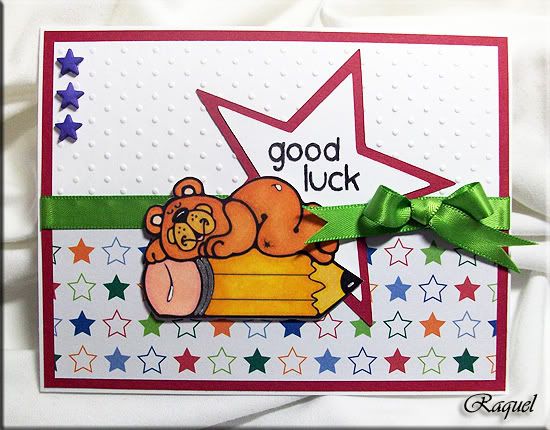 Card size - 5.5" x 4.25"
Papers - DCWV
Embossing - Cuttlebug
Image of the bear was downloaded from the internet and colored with Copics
Cricut cartridge:
Simply Sweet - "good luck" colored with a black gel pen
Wild Card - star