Another two weeks has gone by and it's time for a new challenge over at My Sheri Crafts. The theme this time is all about white... following the old tradition of not wearing white AFTER Labor Day. Create a project using white on white!
Here is my project... all white elements with different textures. It's a bit hard to see in the picture, but the fan itself is actually embossed using Cuttlebug D'vine Swirl but they seemed to have gotten lost within the folds. The glitter that I used on the sentiment also is a bit off color... I suppose that's the effect of the lighting... seems a bit bluish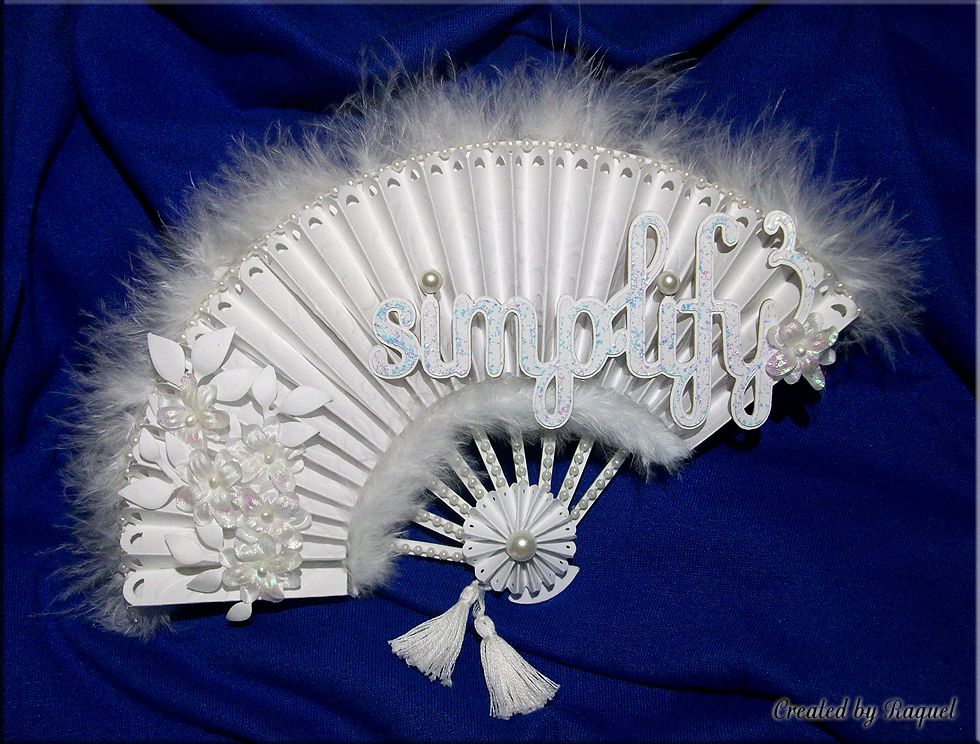 "White on white" seems like a fairly simple concept. However, to add a little bit of sarcasm, I purposely used the word "simplify" because my project was anything but simple. I used a lot of different elements and dimensions including one of my all time favorites... poof poofs!
Thank you for looking... I hope you had enjoyed your visit. Have a great day... now let's get crafting!
Supplies used:
Cricut Design Studio
DMC cross-stitching floss - to make the tassels
ek success border punch
Feather
Feather boa
Fiskar border punch
Martha Stewart scoring board
Sizzix - leafy branch
String of pearls
Cricut cartridges:

Home Decor -"simplify"
Pagoda - fan