Decorated Soap Dispenser
I decided to decorate another soap dispenser since the first one I made is holding up so well and that one gets abused on a daily basis. This one is going to make it's home in my Guest / Craft Bathroom since the theme is red and a soft yellow... or at least those are the colors of the towels in there. I used Goo Begone to remove the labels. The Flourish is a Spellbinder and I just glued the silk leaves and flowers. The gems are glued with glue dots... they seem to survive getting water on them.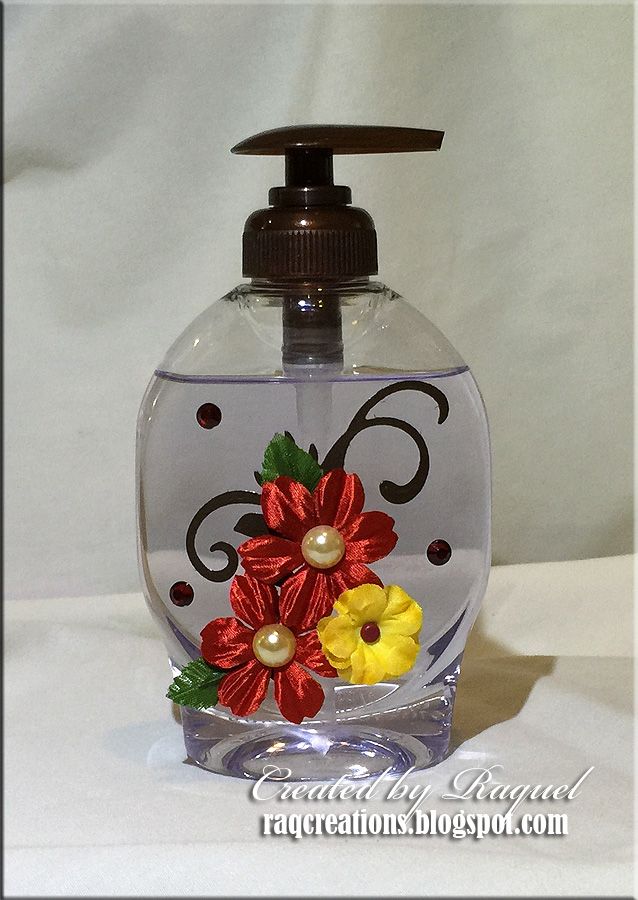 Below is the first soap dispenser I decorated for
My Sheri Crafts #158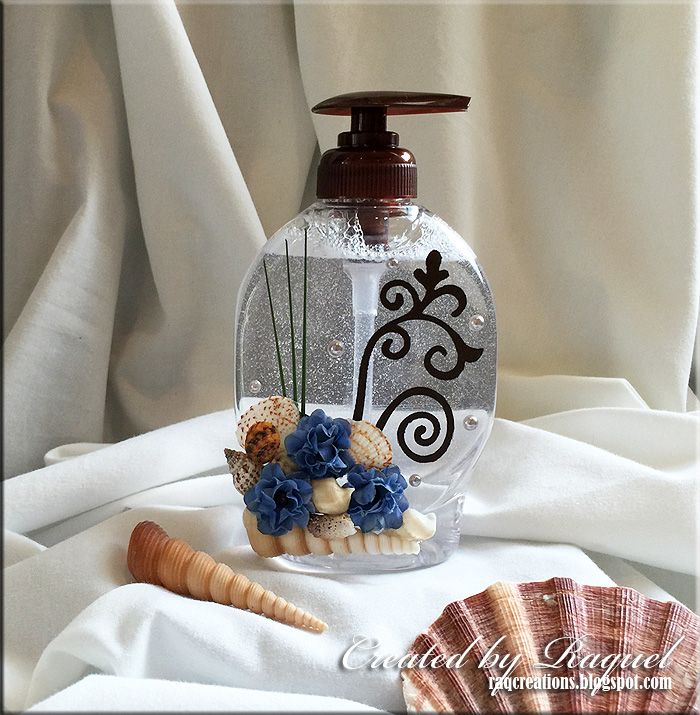 Thanks for looking!