Pencil Holder
I'm pretty sure that you have looked at an ordinary item and thought to yourself, "I can do something with this." Well, that's exactly what I do with Planter Peanuts cans (after I eat them). I make children's coin banks or pencil holders with them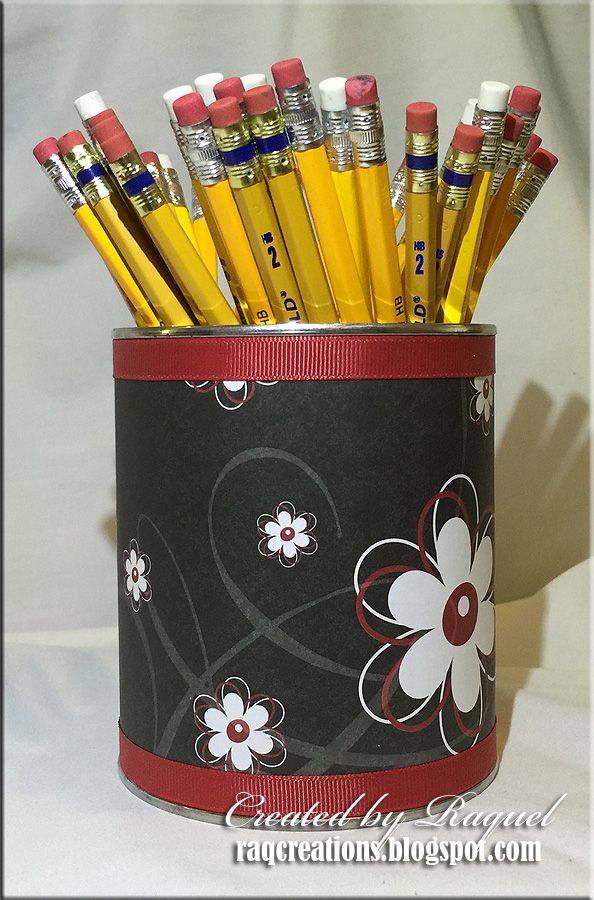 Since school is starting soon, the kids had asked me to make them pencil holders. They chose the papers from my stash (all from DCWV). They wouldn't allow me to embellish them though. I wanted to put their names on them or at least something but they said NO... denied! The one above is for my eldest daughter and the one below is for my second daughter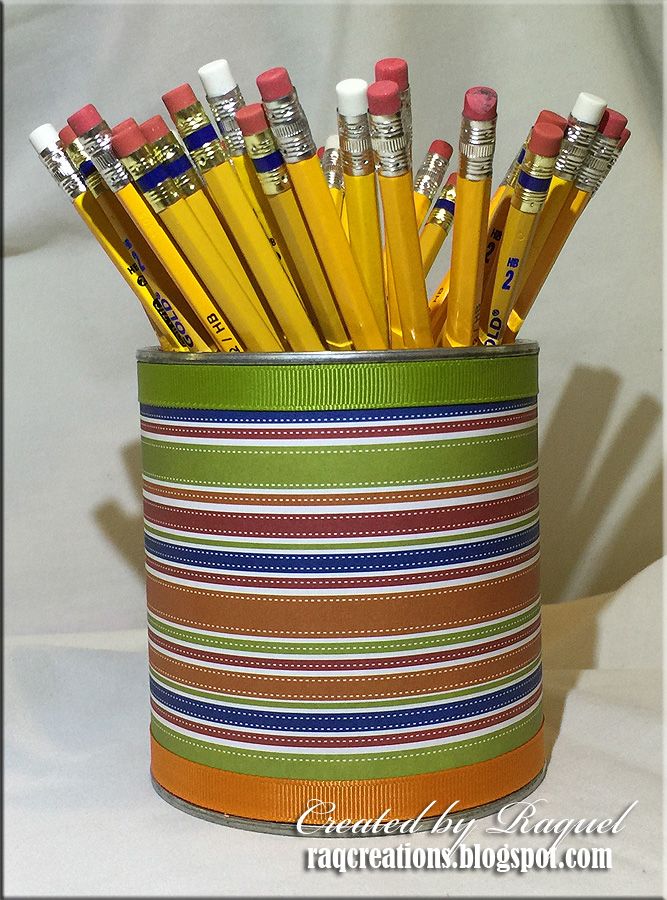 For my youngest... my little boy... I was able to at least add the image of Minions which he absolutely go crazy for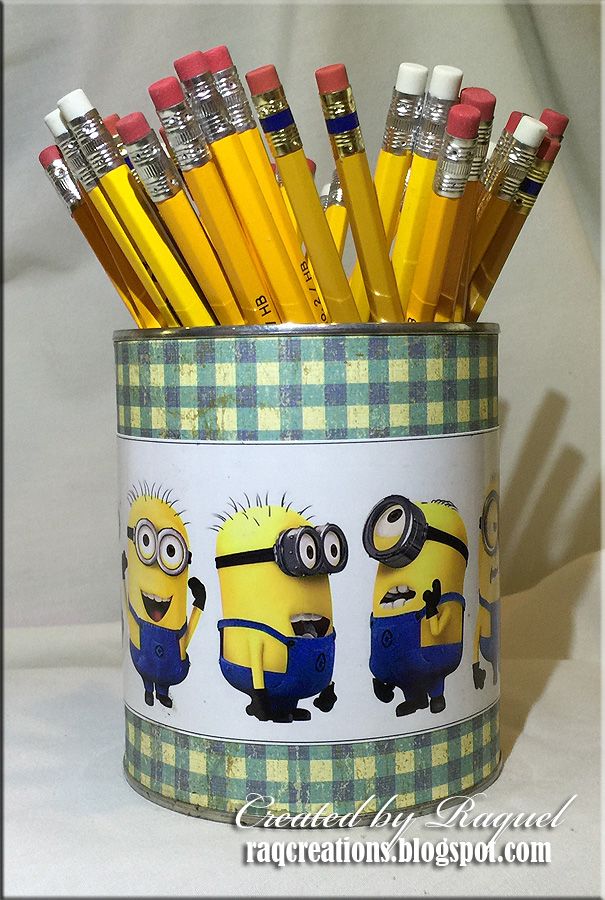 Since I was already in the "altering cans" mood, I decided to make some for myself. I needed them anyway.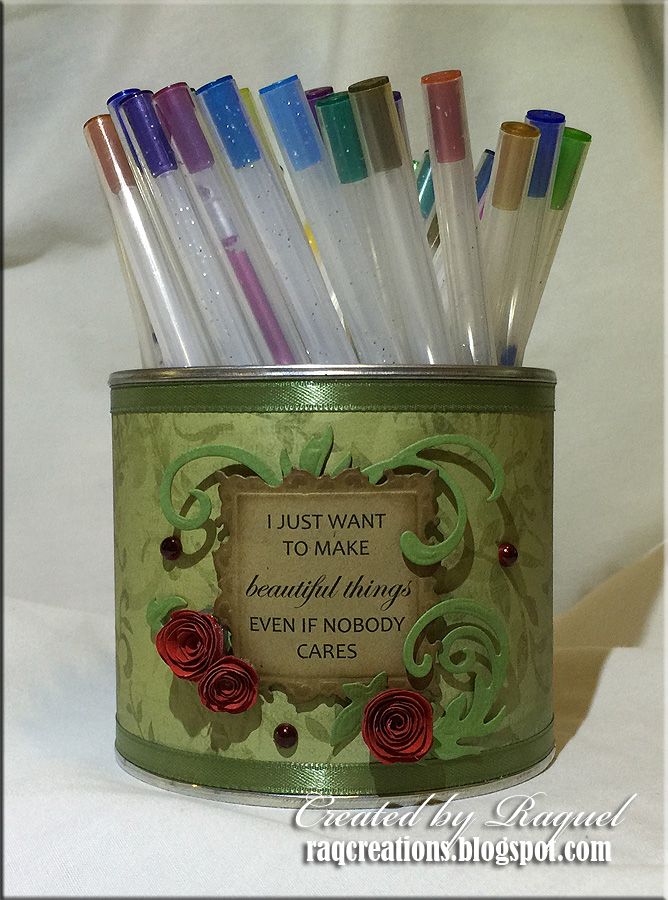 These are covered with papers from Close to My Heart. The flourish and frames are Spellbinders and the rolled up flowers are Sizzix. I found the quotes online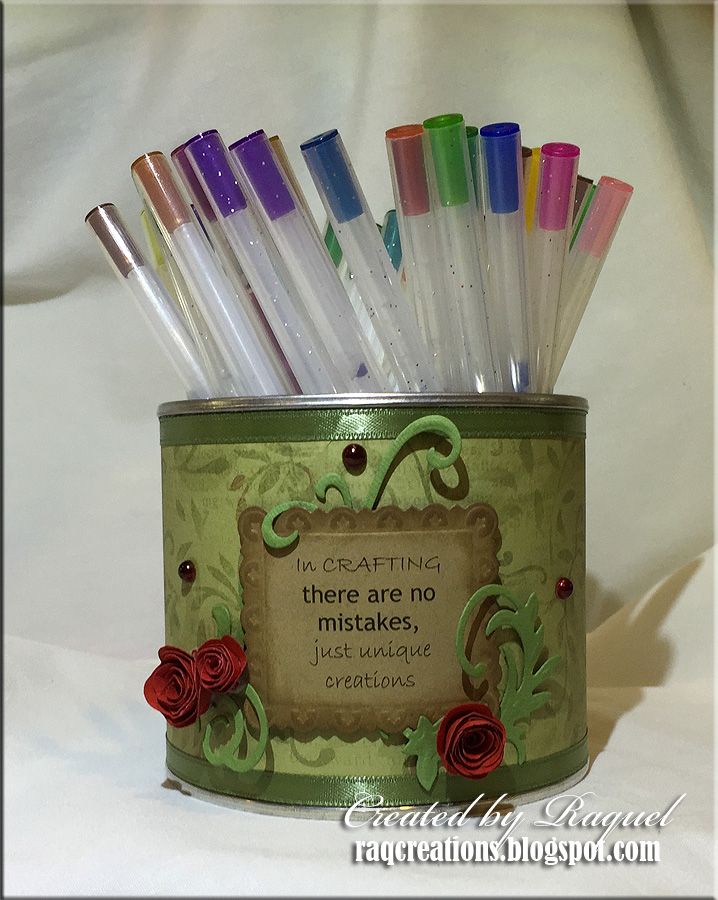 Thank you for looking!