Yes! It's that time of the year and Design Team sister, Glenda, had chosen the perfect theme for
My Sheri Crafts
to celebrate this glorious event!
Can you tell I'm excited for my kids to go back to school?
We were asked to create any project that included a school house or a school bus (although, I think that requirement is no longer in effect). Anyway, I found an image that had both and decided to use it for my project.
I wanted to create a card to stick inside my daughters' lunch boxes on their very first day of school as a bit of a surprise. However, instead of a card, I thought a miniature version of a notebook folder was more appropriate.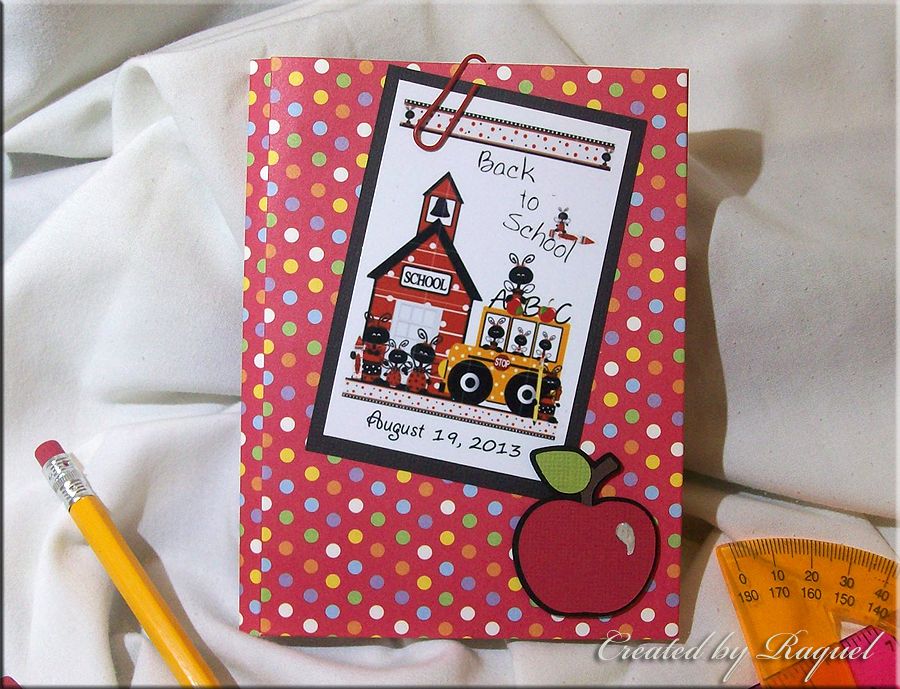 I used paper from DCWV: School Stack and I paper clipped the image to make it look more like a flyer. The apple from Cricut cartridge: Serenade is popped up and I used white gel marker and liquid glass for the "shine"
The inside... I tried my best to mimic a pronged folder that my kids always have to use.
The class schedule is just a sample I used from last year's schedule. I'll have their real schedules in there once we get them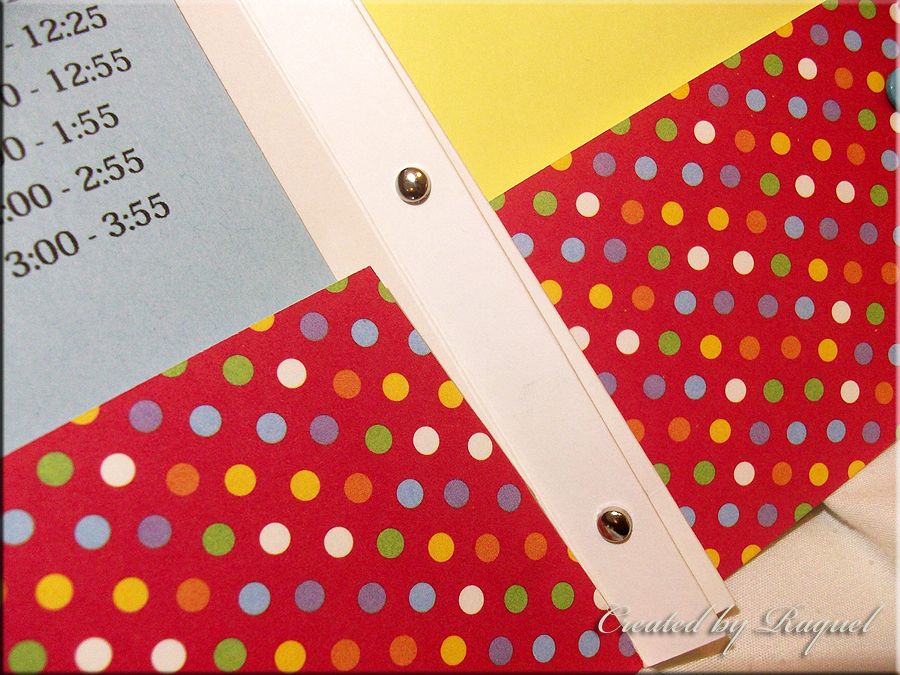 I used mini silver brads for the prongs and mini silver eyelets for the loops
Thanks for looking!
Now... it's your turn to create something spectacular and join us over at
My Sheri Crafts
Card size: 4.25" x 5.5"
Supplies used:
Papers from DCWV
Cricut cartridge: Serenade
Image from the internet
Fiskar circle punch
Silver mini brads
Silver mini eyelets
SCAL