This is for my good friends, Ken and Sylvia. They are getting married on December 12th of this year... which just happens to be my anniversary as well! Hee hee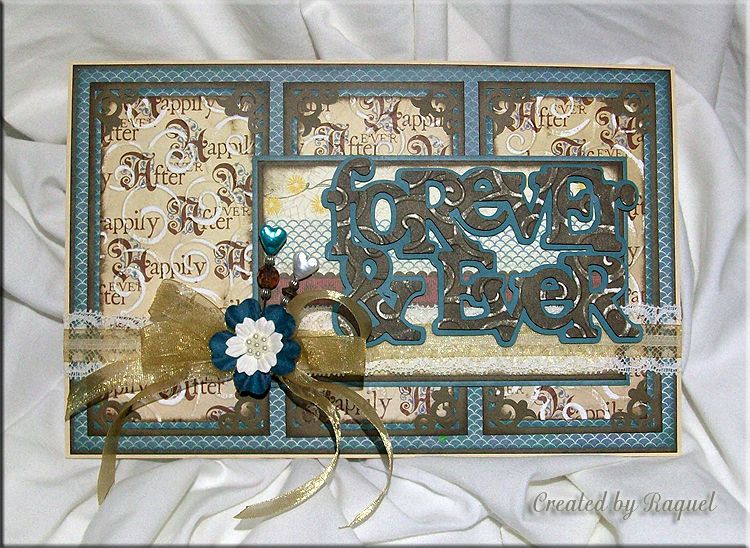 I tried using a technique I've seen before but never actually done... sandpaper. I embossed the 3 panels and the sentiment then used sandpaper to distress the paper over the embossing... it's a neat effect and I'll probably do it again in the future. It's just super messy!
The stick pins were some heart pins I bought that was on clearance. I added the beads to dress them up a bit more... I used super glue to make sure the beads didn't fall off
Supplies used:
Card size - 5.5" x 8.5"
Papers - Close to My Heart and DCWV
Cuttlebug - embossing
Cricut cartridge: Stamping
ek success - border punch
Fiskars - corner punch
Made for sketch 2 of RAQ's 11-7 Card Sketch Challenge