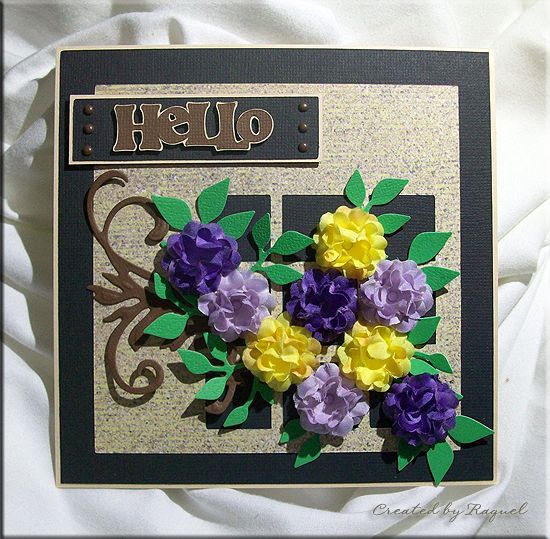 This was created with this week's Ad colors in mind... image shown below. I wanted to use up my small silk flowers that I've had for ages. The yellows are finally used up! YAY! Several more colors to go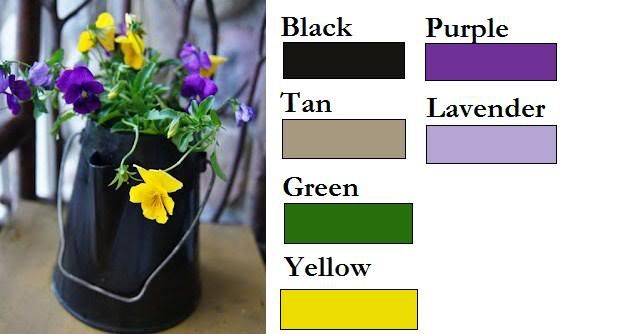 Card size - 5.5" x 5.5"
Papers - DCWV
Sizzix - leaves
Spellbinder - flourish
Window was created in Design Studio
Cricut cartridges:

Fabulous Finds - windows
Stamping - "HELLO"
Made for
sketch 3 of RAQ's 7-4 Card Sketch Challenge hosted by AcrossThePond