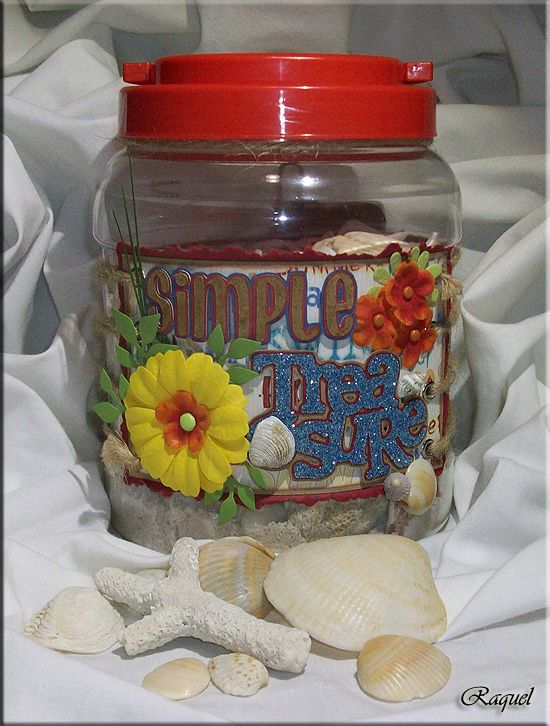 It's time for a new
My Sheri Crafts
theme challenge! For this theme, we are to create any project that represents summer.
I found this theme to be the perfect opportunity to showcase my daughter's "beach finds." Each time we go on a cruise, she would spend time looking for shells and corals at the beach instead of swimming. Since we're not really supposed to take anything from the beach, she would only collect a handful of things at a time and would put them in her pocket or bag and sneak them in the ship.
As you can see, she's collected quite a few things. I suppose it helps that we go on a cruise at least twice a year each year.
I used a plastic jar that used to hold candies in it. I kept the lid undecorated so no pieces of crafts would come off each time she twists it open and close. I used a tearing tool for the red base cardstock... I kind of wanted a rustic look but the use of glitter on "treasure" just threw that idea completely off. Well, it's for my 9-year old so I still wanted to make it cute and fun. I used some of her smaller shells on the actual label.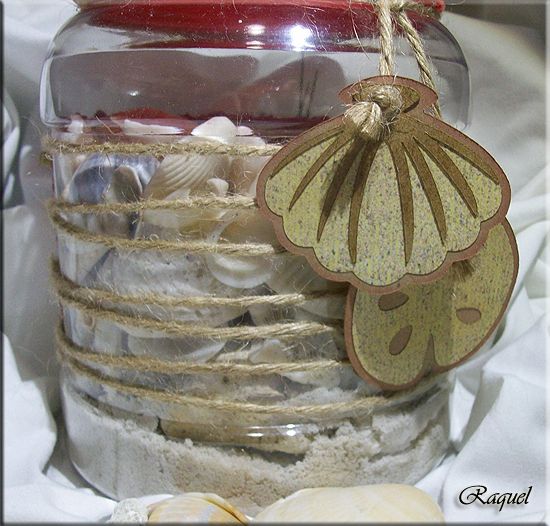 I also used 4 eyelets on each side to tie up hemp rope to make it look like the label is only being held on by the rope. Here's a view from the back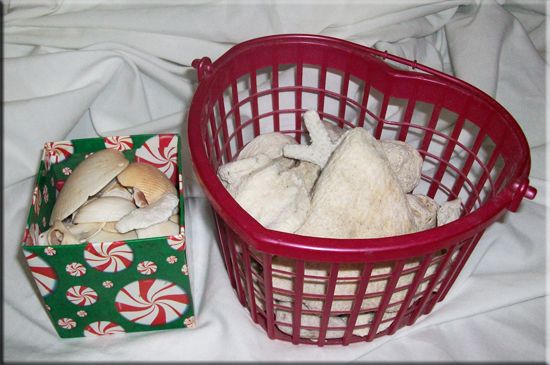 This is how my daughter was storing her "beach finds" and tucked away in her closet completely forgotten
Now, she can show it off outside of her closet and keep them from spilling everywhere
Supplies and Tools used :
Papers - DCWV
Crop-A-Dile - eyelets
Fiskars tearing ruler
Sizzix - leafy die cut
Xyron - on the "treasure" and covered it with glitter
Cricut cartridges:

Don Juan - "Simple"
Gypsy Wanderings - "treasure"
Stretch Your Imagination - shells