It's a new challenge over at

My Sheri Crafts! Celebrate the coming of Spring by creating any project that features... what else... Spring Flowers! This shouldn't be too hard of a task. For this theme, I decided to create yet another wreath. I didn't have a Spring wreath other than the Easter one but since Easter is not until April 20th, I needed to hang something up without eggs on it :)
This is what I came up with...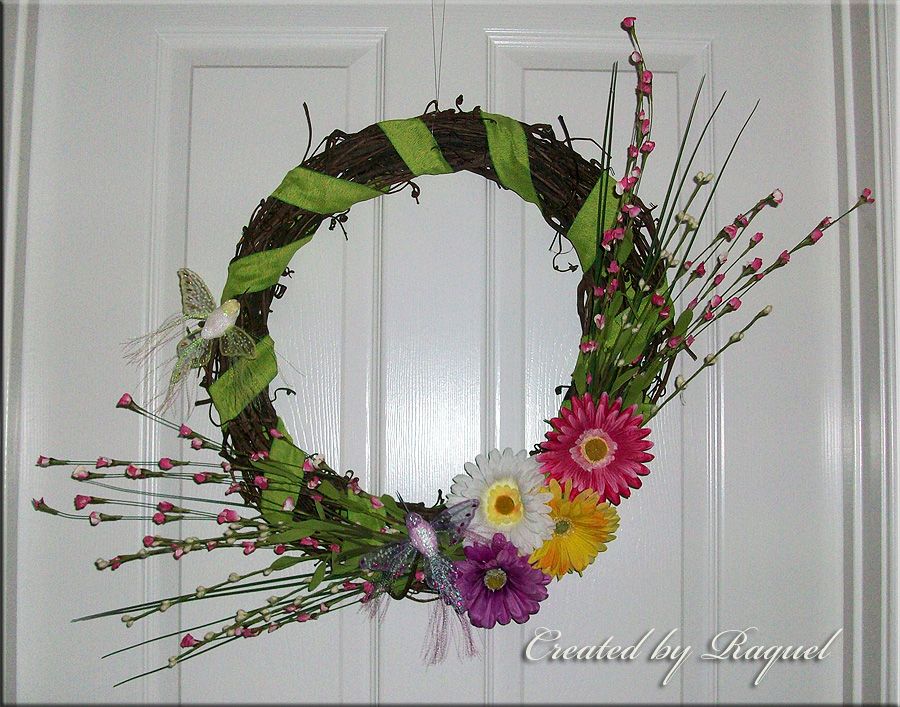 I got the basic dried vine wreath from JoAnn's Crafts... what a pain to remove all the dead dried leaves stuck between the vines! Anyway, after it was all cleaned up, it was time to bust out the hot glue gun.
The cute glittery birds are also from JoAnn's Crafts. They were so adorable, I had to add them in. I had a lot of these large flowers already in my stash so it was great having to use them up
Thanks for looking!
Now... it's your turn to create something spectacular and join us over at
My Sheri Crafts