As a new challenge for us over at
My Sheri Crafts, Design Team sister, Peachy, has asked us to create any project with lots of bling! I took this opportunity to finally alter a plain old jewelry box I had picked up at a Goodwill Store for $2 over a year ago. It has been sitting in storage waiting to be redecorated. This is what I came up with...
I was inspired by last week's "vintage" theme for this project. The paper I picked out already had the effect of being distressed
then I made sure to ink it up a lot on every edge and corner of the box. The flowers are rolled up flowers from the Cricut cartridge: Artiste and inked up as well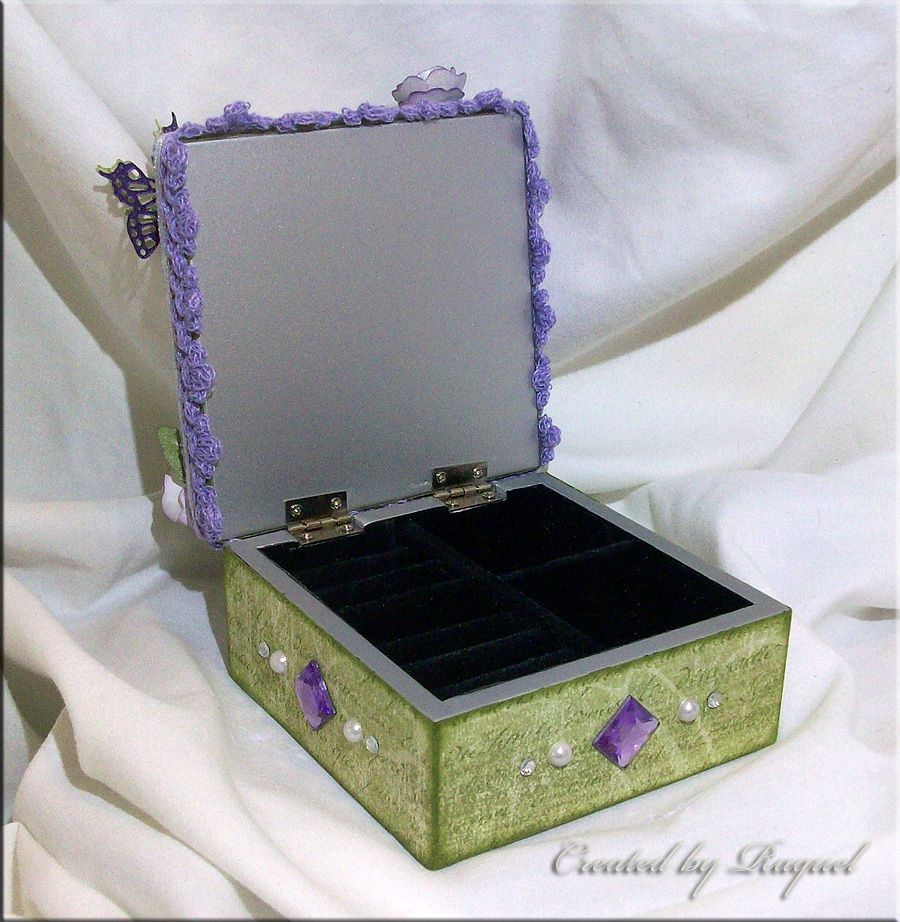 The inside of the box... as you can see, the old paint on it was a glossy silver and I kept that color and carried it through the new decor. I used silver embossing for the sentiment on the top front of the box
As for the "bling" theme... each side of the box are also dressed up in more bling. I would also like to thank Design Team sister, Charlotte, for the violet trimming. I found it in the pack of trimmings she had sent me ages ago
Thanks for looking!
Now... it's your turn to create something spectacular and join us over at
My Sheri Crafts
Box size: 4" x 4" x 2"
Supplies used:
Cheery Lynn: butterfly die cut
Close to My Heart: stamped sentiment and inks
Cricut cartridge: Artiste
K&Company: paper
Spellbinder: flourish and sentiment frame