I found these small black paper gift bags at JoAnn's and thought they were the perfect size to make Halloween gift bags with...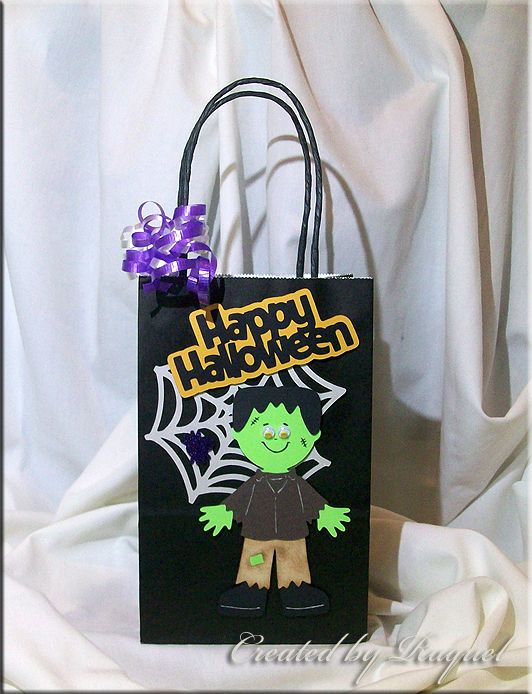 My son was invited by his classmate to attend a "Frankenbash" party. So, for the host, I thought it would be neat for my son to give him a treat bag. I used a few Cricut cartridges for this project. Paper Doll Dress Up for Frankenstein, CtMH Artiste for the web, Sesame Street - Elmo & Friends Holiday for "Happy Halloween" and the small glittery spider is from Create a Critter 2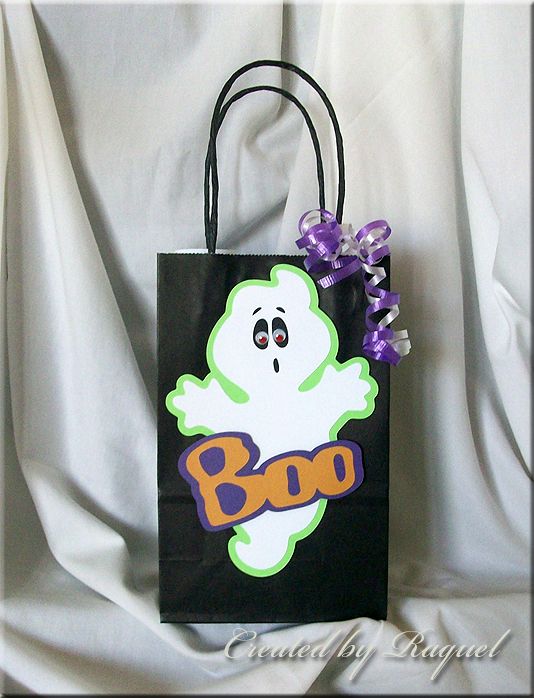 This next gift bag is far more simpler than the first because it was also a rush job. So, I went with my favorite ghost cut from Paper Doll Dress Up and the "Boo" is from Wild Card
Thanks for looking!