Yes, it's that time again... for a new challenge!
My Sheri Crafts
theme, this time around, is to make any project related to Halloween. I so love love Halloween... it's so fun!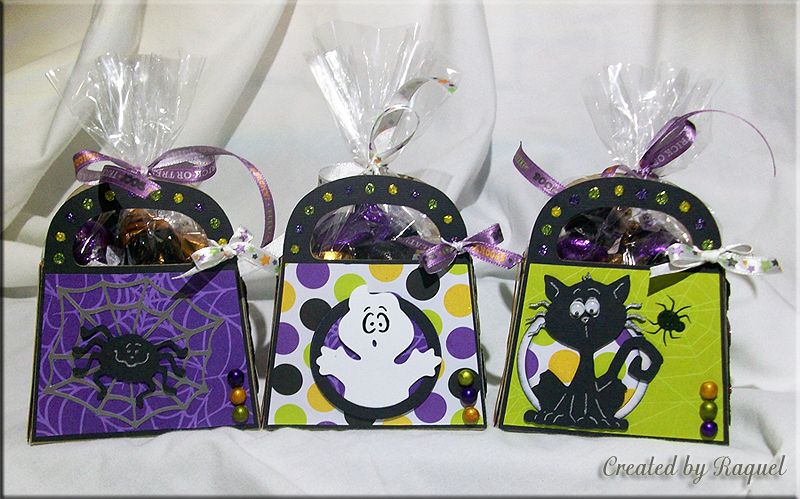 My kids love Halloween as well, so I made treat bags! I made three... as usual... one for each of my kiddies! I'm going to make some more though for other kids as well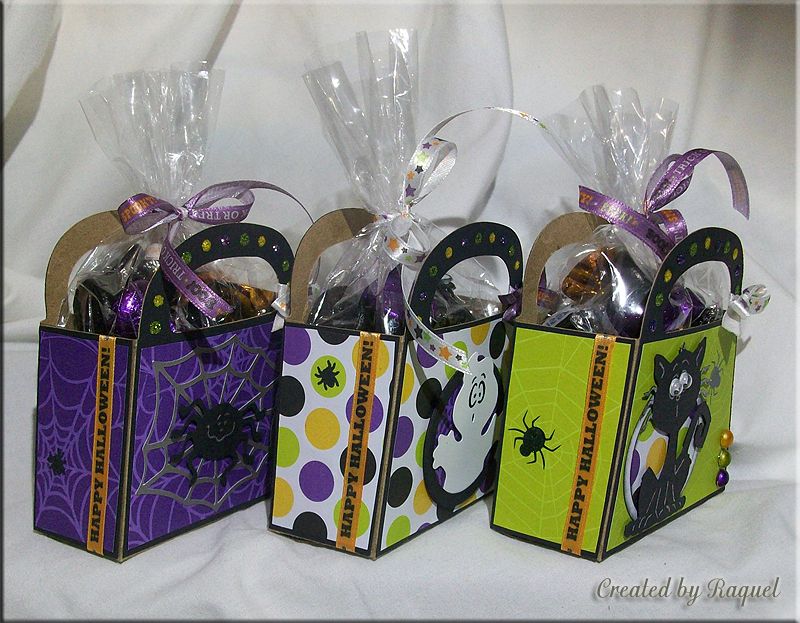 The treat bags dimensions are: 3.75" in width, 4" in height, and 1.75" in depth. I used a plain cardboard cardstock for the base to make the bags stronger
Supplies used:
Papers - Halloween edition by Scrapbooking Supplies
Ribbons - Halloween edition by Scrapbooking Supplies
Cardboard Cardstock
Glitter
SCAL - to create the shadow for "Boo"
Skittles - dyed with Alcohol Inks
Stickles
Studio G - tiny spider punch
Cricut cartridge: Bags, Tags, Boxes, and More - bags
Cricut cartridge: Don Juan - "eek"
Cricut cartridge: Indie Art - "Wicked"
Cricut cartridge: Paper Doll Dress Up - bat, cat, and ghost
Cricut cartridge: Wild Card - "Boo" and spider web