Stamps / Stamping
... I try to avoid. I actually have some but my daughters use them mostly. I find this particular technique unforgiving... it's so permanent! I always mess up. Stamps and stamping pads just don't like me.
I submitted these as my 10-21 extra credit: stepping outside of my comfort zone.
These were some of the cards I made from the workshop I attended.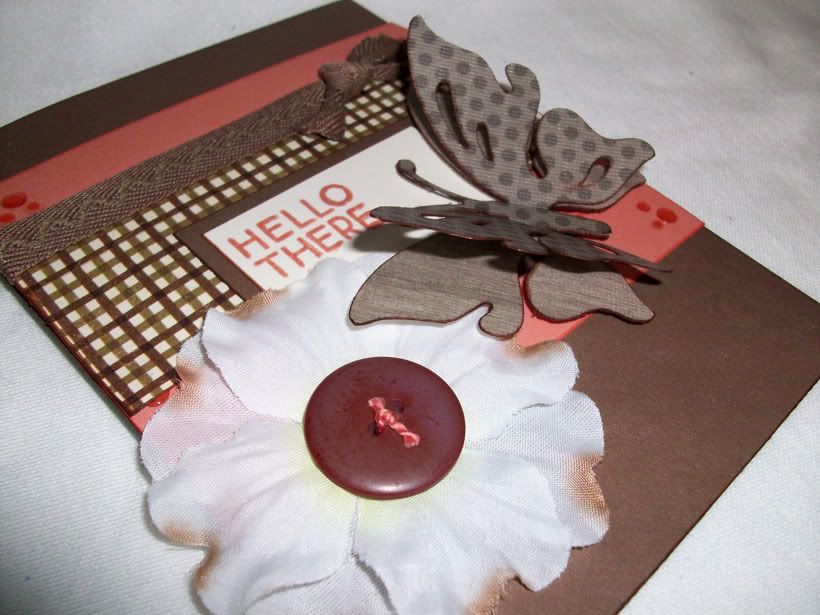 Card size is 4.25" x 5.5"
Papers and stamps from Close to My Heart: Twitterpated collection
Butterflies - papers from DCWV: The Green Stack
Butterflies are copied from Indie Art and cut with SCAL (Sure Cuts a Lot)
Posted on Cricut Card Forum in
October 21st Sketch Challenge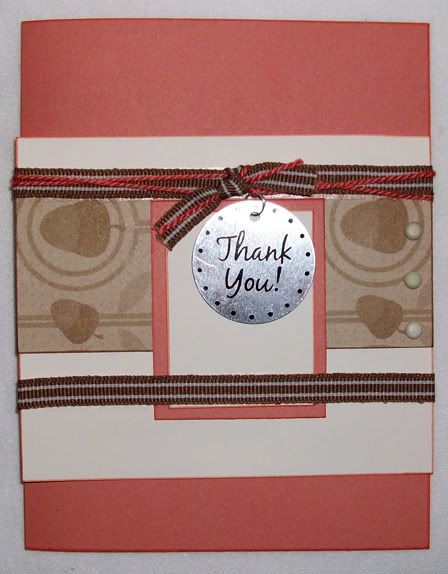 Card size is 4.25" x 5.5"
Papers and stamps from Close to My Heart: Twitterpated collection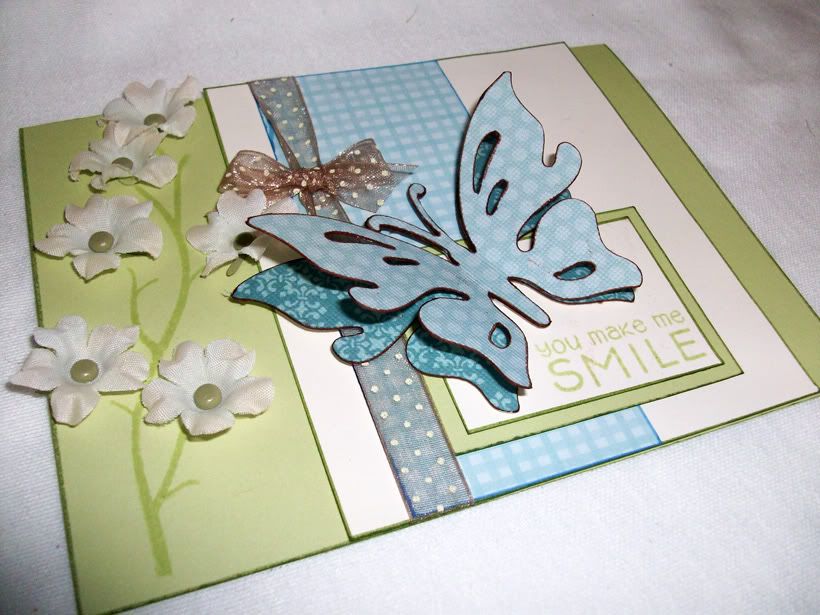 Card size is 5.5" x 4.25"
Papers and stamps from Close to My Heart: Twitterpated collection
Butterflies - papers from DCWV: The Green Stack
Butterflies are copied from Indie Art and cut with SCAL (Sure Cuts a Lot)
Posted on Cricut Card Forum in
October 21st Sketch Challenge