For my aunt, Anita. This was the first candy wrapper I made with the Cricut.
Candy bar is a regular size Hershey bar
Cuts from Celebrations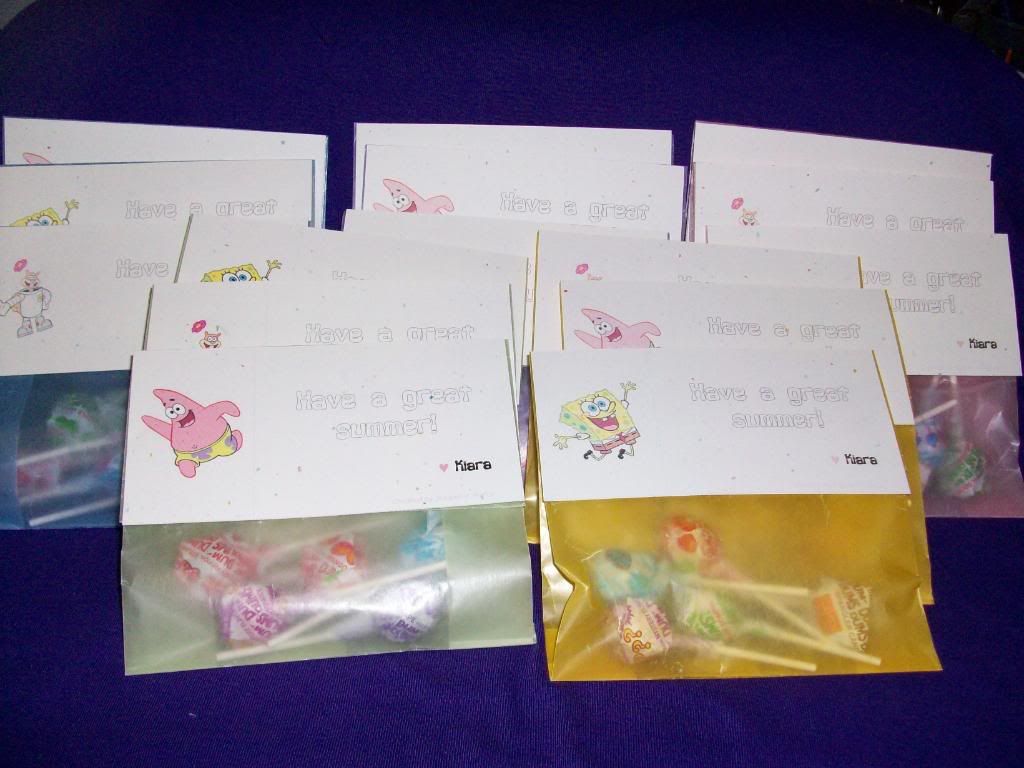 This was a last minute project. My daughter had asked me if she could bring a little something to give out to her class on the last day of school. We used up what we had at home. We had the colored wax paper from the dollar store from ages ago, downloaded some Spongebob images on-line, printed out Spongebob labels, and we had a huge bag Dum-dums.