According to Design Team Sister, Sarah... April is National Humor Month. Well why not? April does have April's Fool Day and Tax Day... hee hee! She had asked us to create a humorous card for the latest
My Sheri Crafts challenge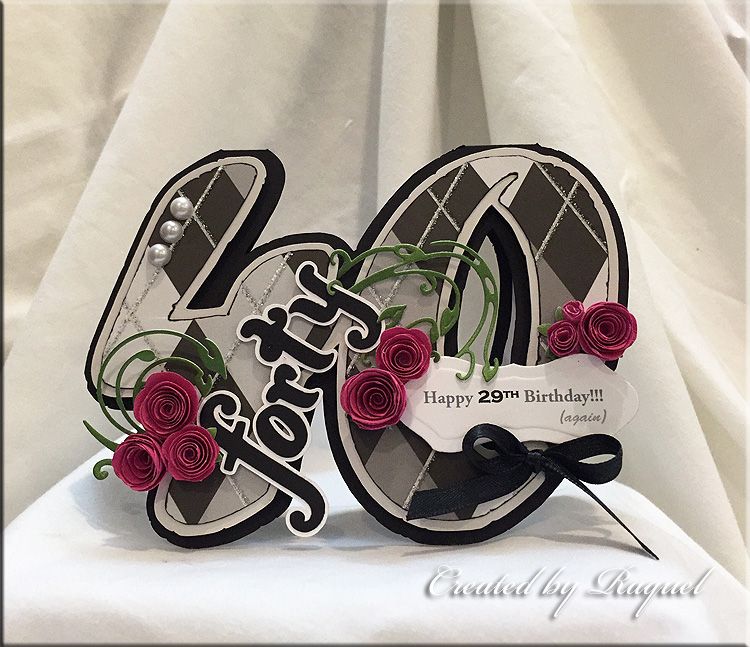 My friend is turning 40 this month so why not make an "over the hill" card? Well not quite. I did use the traditional colors from the "over the hill" theme of black, silver (or gray), and white. I made the card shaped into a "40" and made a cut of the word "forty"
... as if it wasn't obvious enough. Both cuts were created with *SCAL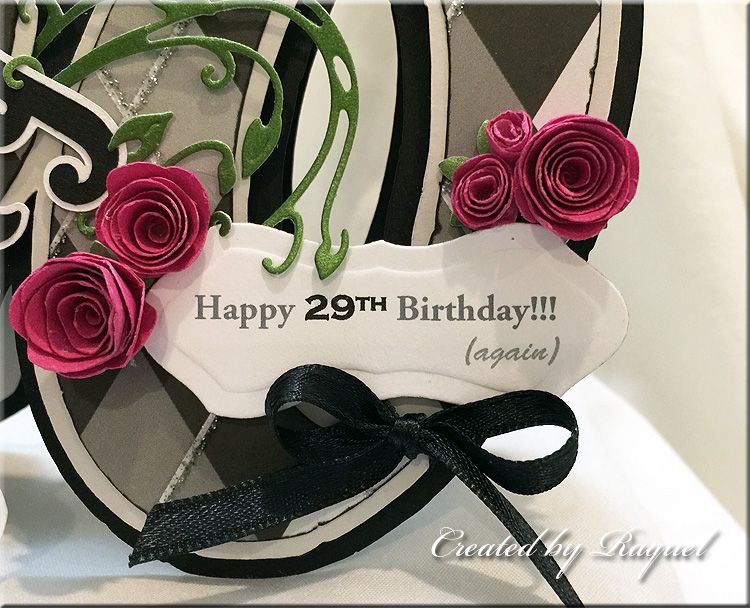 So here you have the twist... I printed the label "Happy 29th Birthday!!! (again)" on my computer and used a Spellbinder die cut to frame it. The green flourish is a Cheery Lynn die cut and the roses are Quilted Creations die cuts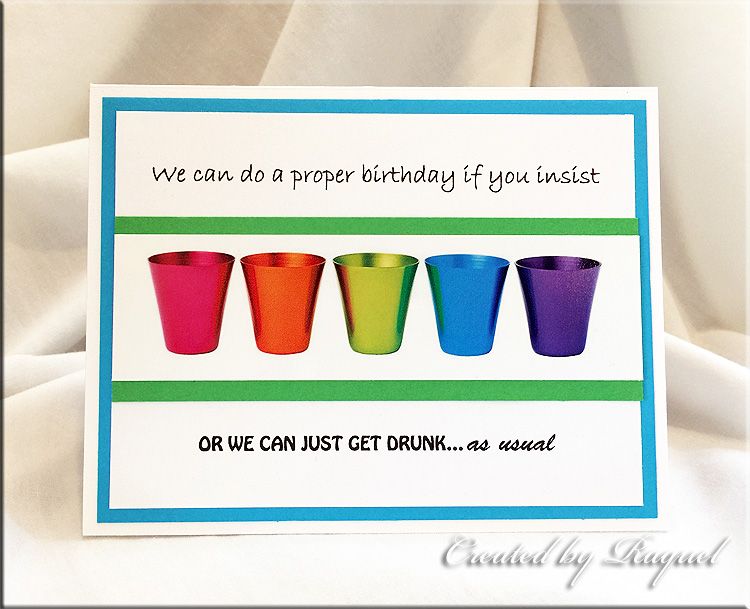 I decided to make another card... a simple one. I found the image of metallic colorful shot glasses from the internet and printed it. The words were printed from the computer and then I slapped them all together in different layers
*Both cards fit an A2 envelope
*SCAL: Sure Cuts A Lot
Thanks for looking!
Now... it's your turn to create something spectacular and join us over at
My Sheri Crafts