Exciting new challenge over at

My Sheri Crafts ... FLOWERS! Design Team Sister, Sarah, has asked us to create any project that includes at least 3 flowers.
I love flowers!
I decided to take advantage of this challenge and make a Mother's Day card for my mother-in-law. I wanted to play around with my newest Spellbinder toy... Fancy Ribbon Threader
.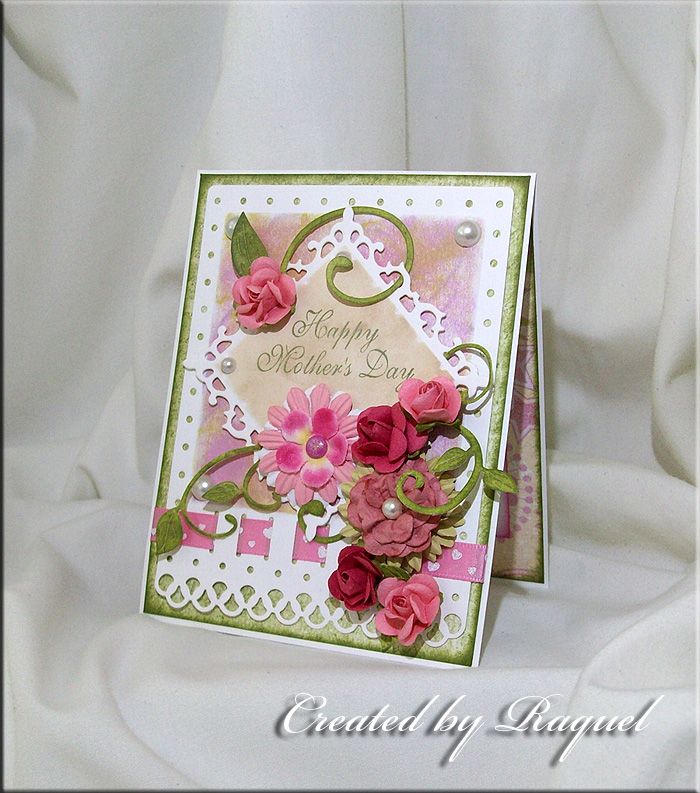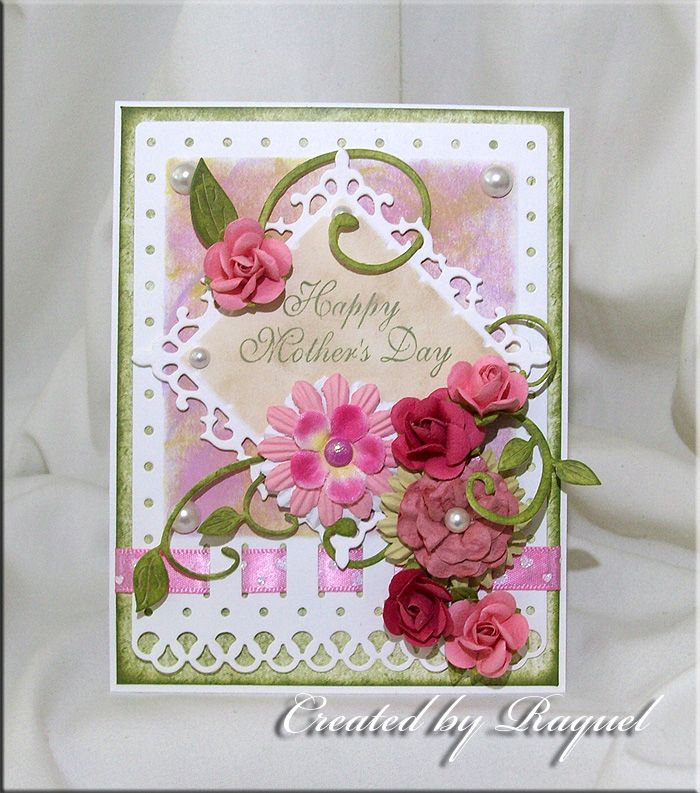 I used an old stamp for the sentiment and heat embossed it. The flourish is from Cheery Lynn, the diamond frame is a Spellbinder, and the flowers are all pre-made I've had in my stash. The ribbon is actually from Valentine's Day... shhhhh!
Thanks for looking!
Now... it's your turn to create something spectacular and join us over at
My Sheri Crafts