It's time for yet another new challenge over at

My Sheri Crafts! Design Team Sister, Charlotte, had asked us to make any project with a bit of humor to it
I decided to use up some stamps that have been sitting in storage along with some images I had fallen in love with online.
Yes! Cards related to coffee... why not? I love coffee although I CAN function perfectly well without them.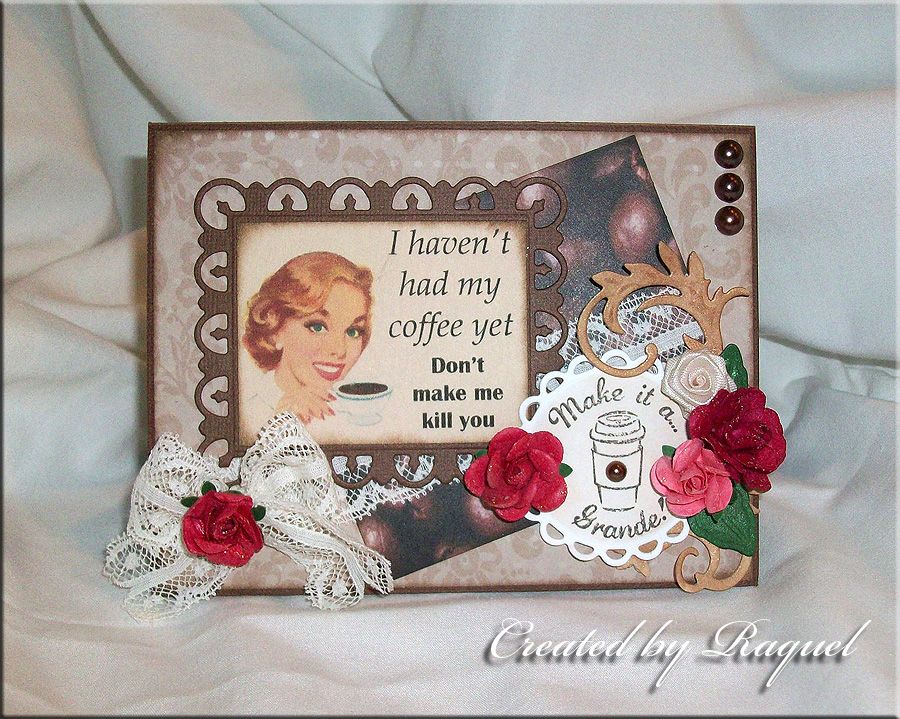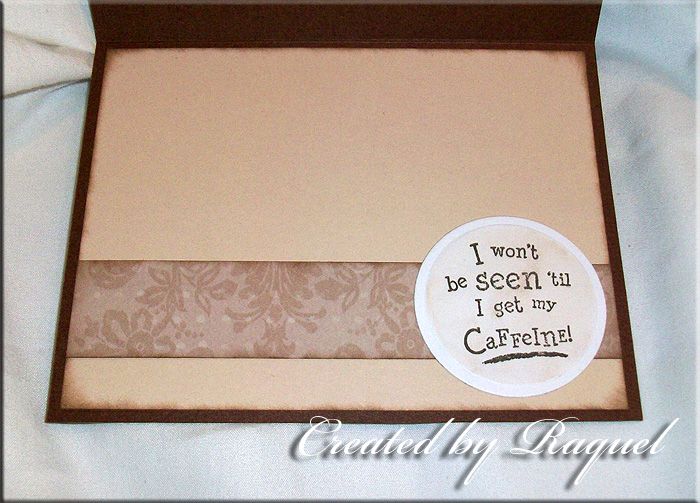 For each card, I decided to go a bit on the vintage style since the images of the ladies remind me of vintage.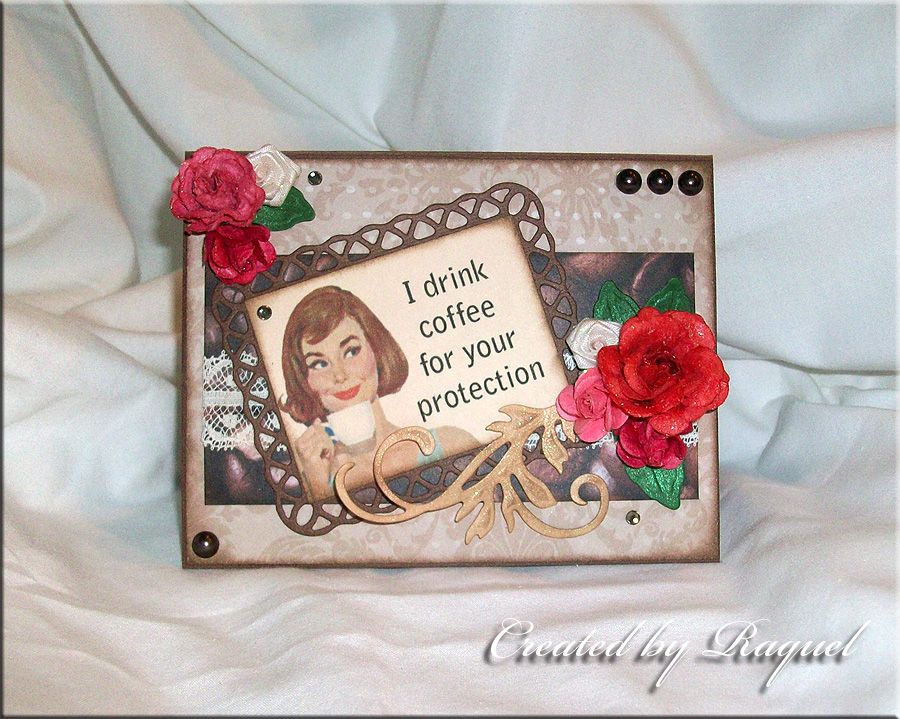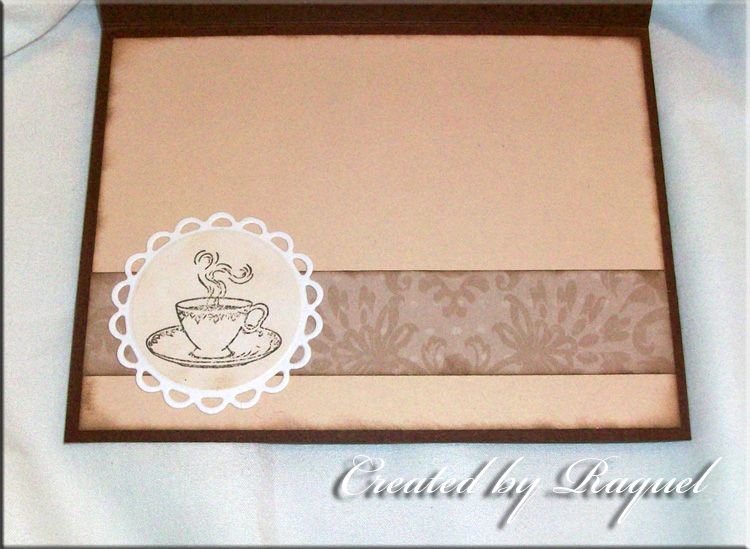 I kept all the original statement with each image that I saw but altered the font using Photoshop. Each of the images were printed on beige paper and inked with a darker brown color. The background paper is DCWV as well as the strip of coffee bean paper... love that!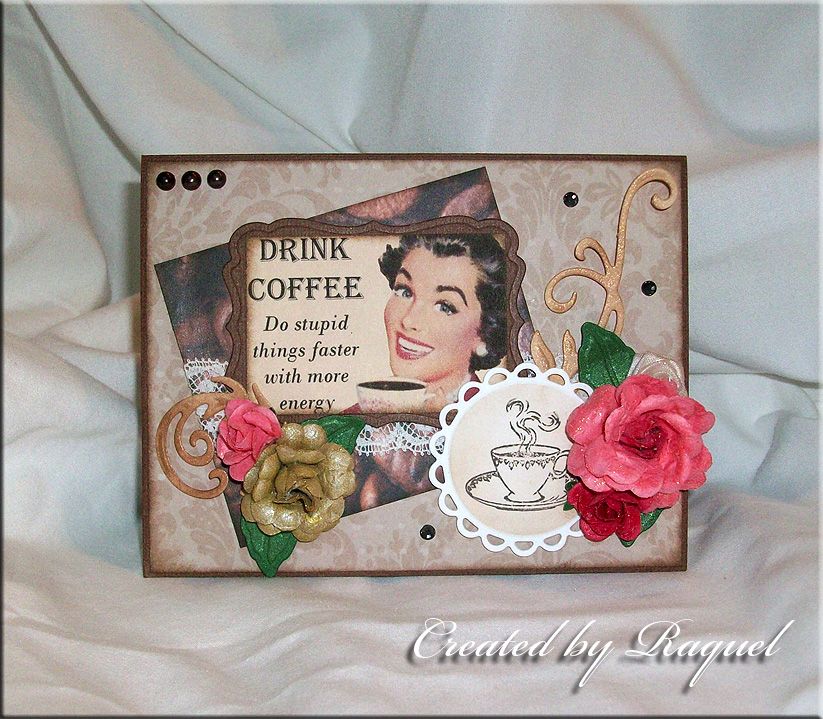 The stamps are all from JustRite and framed using Spellbinders. The frames behind each image, as well as the leaves and flourish are Spellbnders. The smaller flowers were bought as is and the larger flowers I made into roses using store bought single layer flowers.
Thanks for looking!
Now... it's your turn to create something spectacular and join us over at
My Sheri Crafts