It's February! Design Team Sister, Sandy has picked out a new theme over at
My Sheri Crafts to kick off this new month. Make any project with "hearts"... you can bet we're going to get a lot of Valentines entry!
Well, what a perfect theme to get my Valentine goodies started. I made these three favor boxes as samples... yes, just samples. I have to make at least 21 more of them! They are for my son's Kindergarten class. They are doing a treat exchange for Valentine's Day. I left each of them without any sentiments or messages since my son has to pick them out first.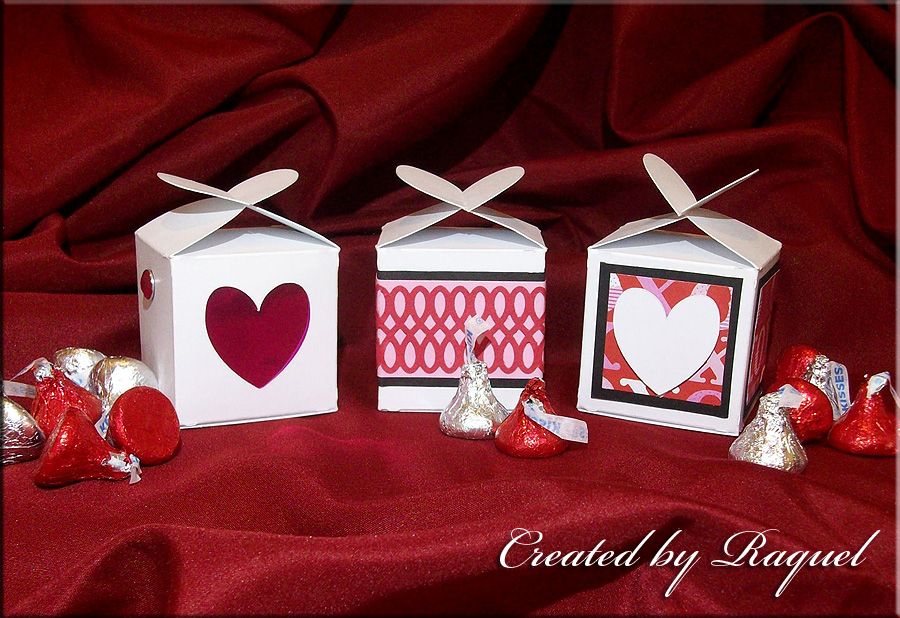 The treat boxes are from Cricut cartridge: Tags, Bags, Boxes, and More. The flap on the top forms a "heart" when put together. I plan to make each treat box unique... no repeats!
Thanks for looking!
Now... it's your turn to create something spectacular and join us over at
My Sheri Crafts
Treat box size is 2" x 2"
Supplies used:
Cricut cartridge: Tags, Bags, Boxes, and More
Martha Stewart - border punch