September 27 is Native American Day and Design Team sister, Peachy, had asked us to make any project inspired by the Native American culture. My original idea was to download an image to use on a birthday card, however, upon browsing through many pictures on the internet... I saw a lot of dream catchers. So here is my first attempt at making a dream catcher and I made the card to frame it with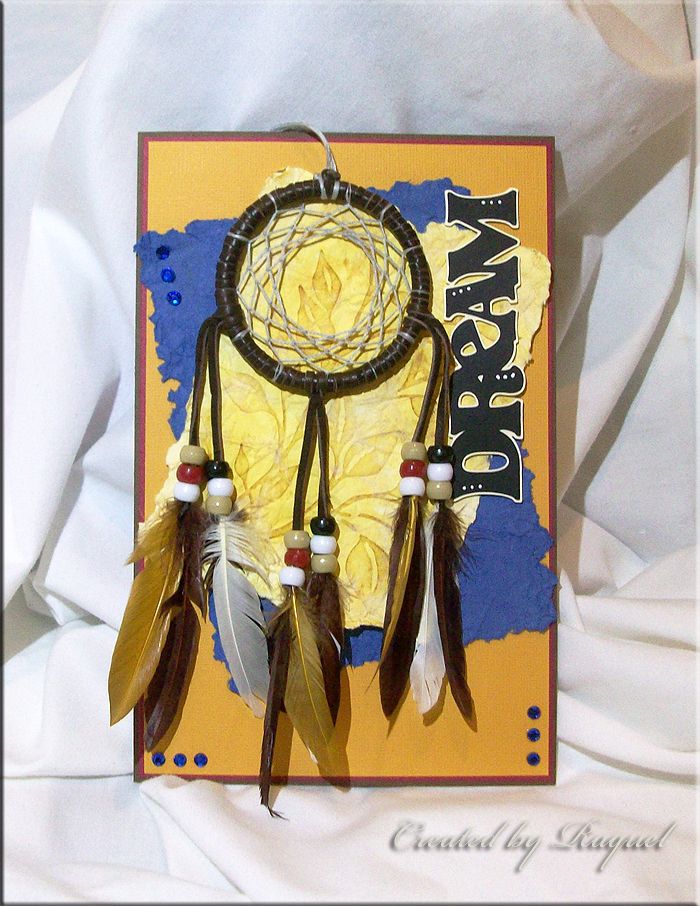 I went to JoAnn's to get the leather strips and feathers. The hoop is actually one of my kid's plastic toy bracelet... shhhhh... I'm sure they won't miss it!
The webbing is actually DMC cross-stitching floss and the beads were something I already had. I made the card simply as a base to give the dream catcher as a gift
Thanks for looking!
Now... it's your turn to create something spectacular and join us over at
My Sheri Crafts
Card size: 5.5" x 8.5"
Other supplies used:
Cricut cartridge: Stamping (Dream)
Cuttlebug (leaf embossing)
Inking
Rhinestones
White gel pen