You got it! Based on the title for this week's theme at
My Sheri Crafts
... you can tell what we're celebrating!
I decided to make a card for this theme. It's been a long time since I made an easel card so I made a triangular one to add dimension to the elements on top
It has become a tradition now among my kids that I make at least one Valentine's card every year with a little hand on it displaying the "I love you" symbol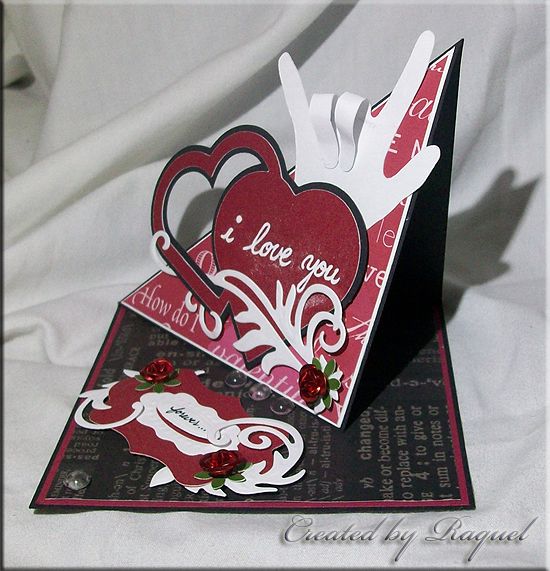 Cricut elements include, the hand from a Printing 101 cartridge and the hearts from Wedding cartridge. The flourishes are Spellbinders and so are the frame below. The tiny roses are actually made of metal and they were given to me by a friend a long time ago. The sentiments are handwritten with gel pens
Thanks for looking!
Now... it's your turn to create something spectacular and join us over at
My Sheri Crafts
Supplies used:
Papers - DCWV
Gel pens
Spellbinder - frame and flourish
Cricut cartridge: Printing 101 - hand
Cricut cartridge: Wedding - hearts