This week's theme over at My Sheri Crafts is to use a rosette on any project. I decided to make award ribbons. I made a few for now but will make more in the future. Three of these I will use for scrap booking and one to actually hang up. Here are the ones I made... now let's see your creations!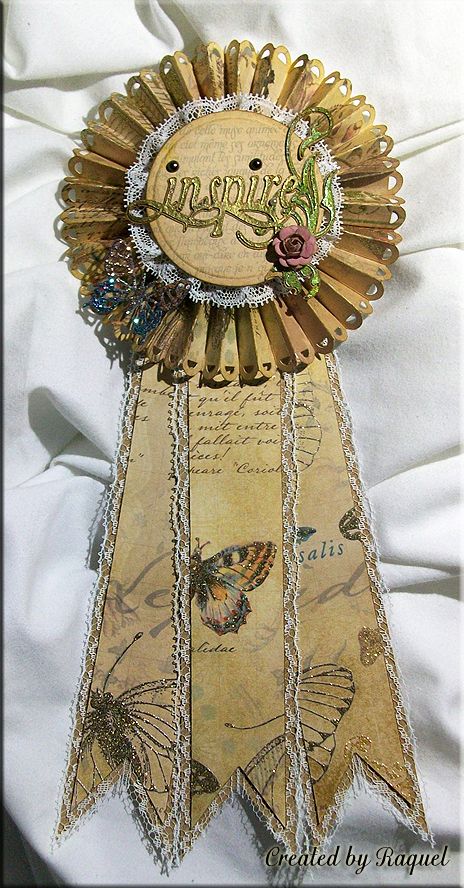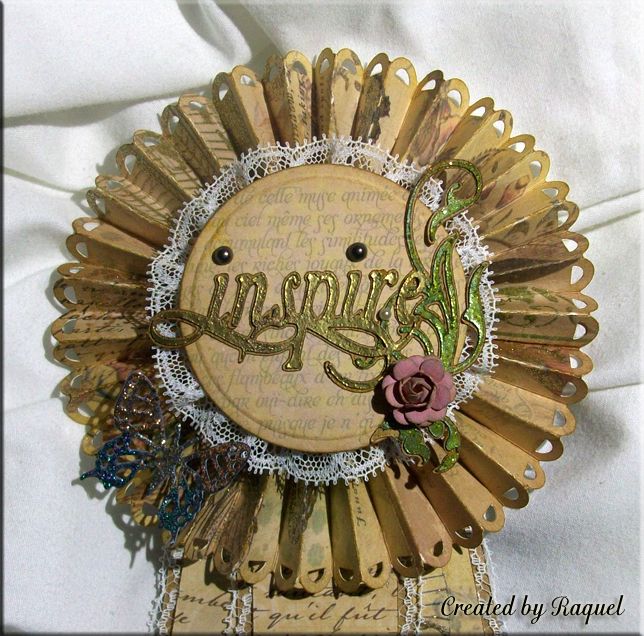 The rosette was made using a Fiskar border punch and scored at every scallop, then cut at 2" strip. "inspire" and the flourish were heat embossed, the flower was made using 5-layers of a Fiskar flower punch, and the butterfly is a Cheery Lynn die and covered with stickles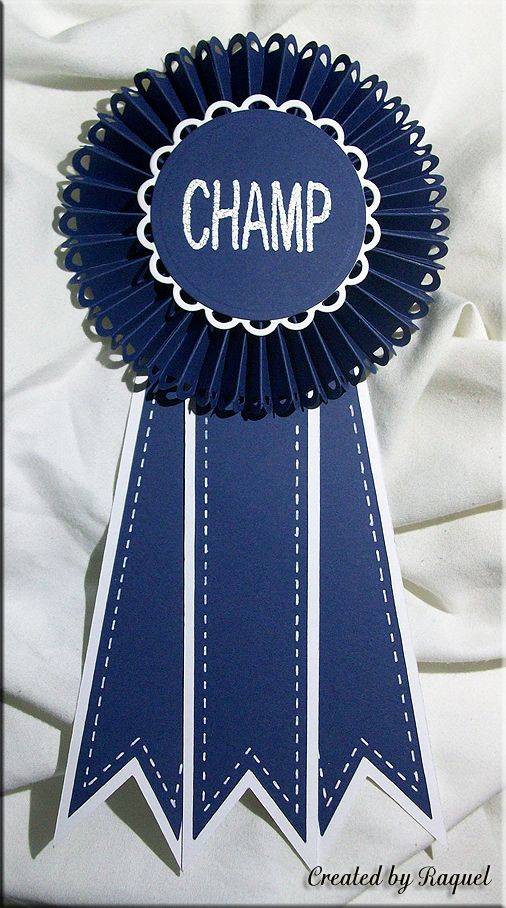 This rosette was also made using a Fiskar border punch, scored at every scallop, and cut at a 2" strip. The CHAMP was made using SCAL and Quickutz pen then heat embossed. The white faux stitches were made using a white gel pen
Using a 1.5" strip x 11.5" and scored every .25" for the rosette. The 2nd and the flourished star were cut and heat embossed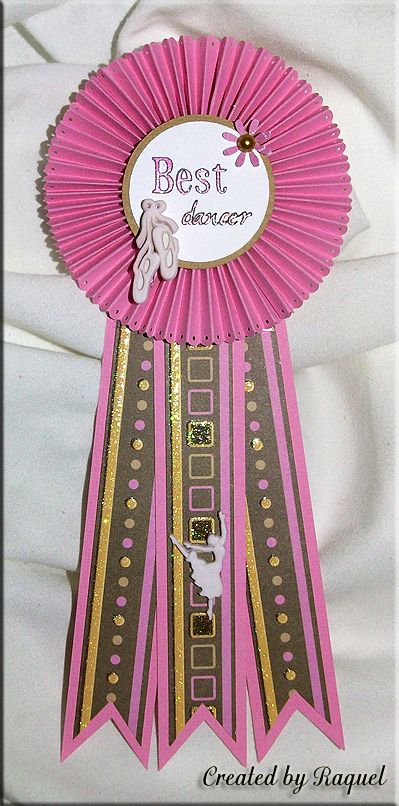 This rosette was made using an ek border punch and scored at every scallop. The sentiment was made with Cricut using Quickutz pen and then colored with glitter gel pen
Supplies used:
Papers - DCWV
Cheery Lynn - butterfly
Cricut Design Studio - to create the background templates of the ribbon head and stem
ek success border punch for the "Best Dancer" ribbon
Fiskar border punch for the "Inspire" and "CHAMP" ribbons
Fiskar flower punch
Martha Stewart score board
Spellbinder - scalloped circle and circle dies
Cricut cartridges:

Home Accents - flourished star and "inspire"
Plantin Schoolbook - "Best" and "2nd"