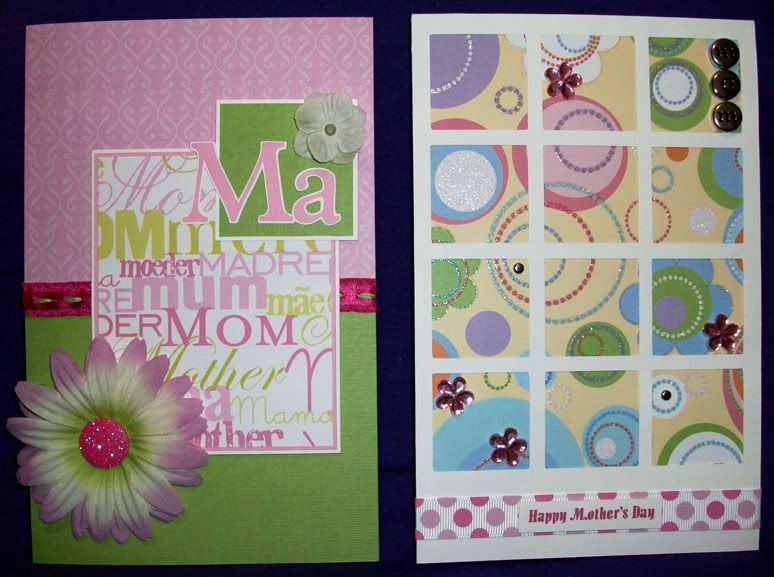 This is my first time participating in a challenge. I've decided to join the Sketch Challenge because it doesn't restrict you to using specific cartridges.

These are the cards I made for Mother's Day. The one on the left for my mother and the one on the right for my mother-in-law.

Left card:

Card is 5.5" x 8.5"

Paper from DCWV

Cartridge used: Plantin Schoolbook

Right card:

Card size is 5.5" x 8.5"

Paper from DCWV

Window overlay cut with Fabulous Finds using Design Studio

"Happy Mother's Day" is Aloe font

3 brads on upper right corner spells out "mom"
Posted in Cricut Card Forum in April 22nd Sketch Challenge